Charmaine is all about making her clients happy.  She has created a welcoming and cheery space where clients can come for a manicure/pedicure or make over, relax, and just feel good about themselves. It's not just about getting a new look, but also about taking the time to do something for yourself and feeling great about that.
Relaxing Energy:  Charmaine's is not your typical nail salon.  She shares space at one of my other favorite places, Mona Lisa Salon, and her salon radiates a calm yet upbeat energy.  (Update:  Charmaine has moved to Visit Nail Studio on NE Broadway) Upon arrival, you relax in a big comfortable chair in a room with natural light and warmth.  Charmaine greets you with her huge friendly smile and immediately begins the pampering session. There's nothing rushed about it, no routine or timeline – just you relishing your time with Charmaine and enjoying the moment.
A True Portland Salon:  This is not a place of neon lights and "1980's acrylic." Charmaine's reflects the lifestyle, fashion and flavor of Portland.  Her lines of polish and cosmetics are free of toxins. In fact, her line of make-up is 100% mineral based and 99% vegan.  Charmaine truly listens to what you want and customizes her services to fit your lifestyle and tastes.  My services are "not cookie-cutter," she says, but a place for a "pick-me-up" in your style.
A Time for You: In fact, Charmaine wants her clients to feel at home in her salon. She emphasizes the salon is a place where you can show up in sweats or jeans to relax. Her sessions last anywhere from 30 minutes to an hour, depending on the services you request. Charmaine will focus only on you, paying attention to every little detail.  You will walk away relaxed and feeling beautiful!
New Look.  Your Style: Charmaine's is the place to go if you want a new look too.  She understands many of her clients have busy lifestyles and don't have the time or desire to fuss around with a lengthy and complicated daily make-up routine.  Some just prefer a cleaner or more natural look, and that's great too.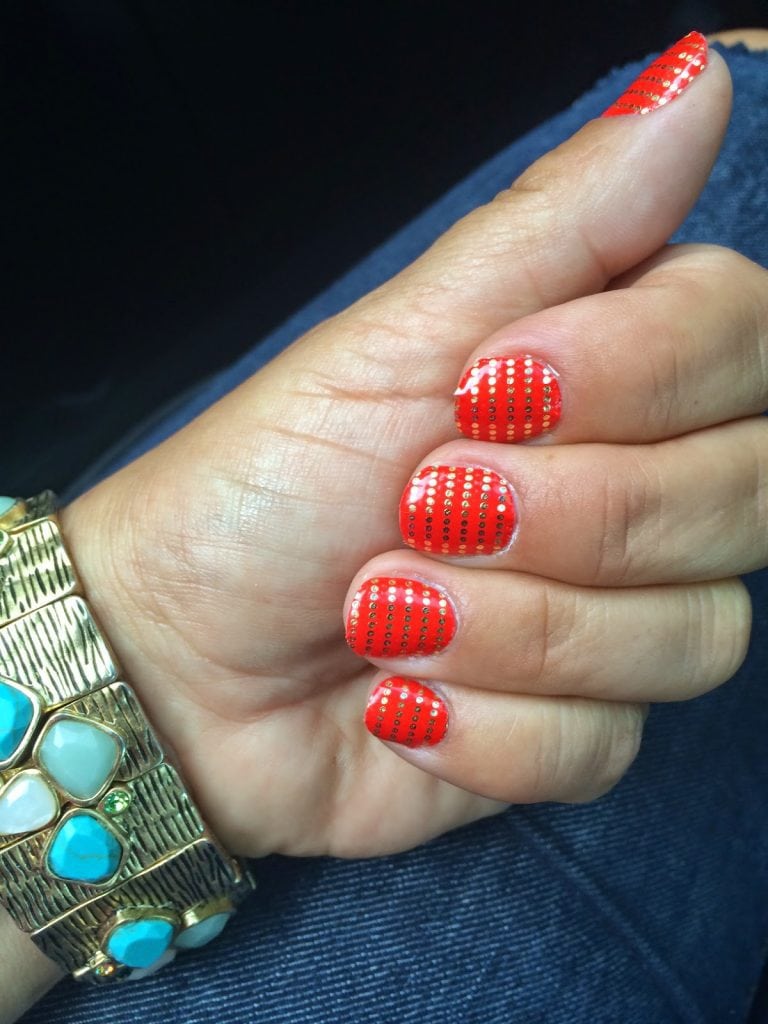 Charmaine will design a look that fits your style and wishes and teach you the techniques to do it yourself.  In fact, you can even bring in your old make-up drawer, and she will go through it with you to help you discard old and unwanted make-up.
Charmaine's Style:  Charmaine has a professional background in sales and marketing, working in various industries including corporate housing and photography. Realizing it wasn't a real good fit, she decided to try the pedicure/manicure business more as a stop gap.  But, she fell in love with it and hasn't looked back.
Charmaine to the Rescue!  Not too long after that a nail client was getting married, but had been unable to find anyone to do her make-up.  Charmaine volunteered and has been doing make-up ever since.  Another time, Charmaine overheard a bride complaining in a public restroom about her eye make-up.  Charmaine magically pulled out the right make-up from her purse and redid the bride's make-up before she headed back to her reception.
There's Something About Charmaine:  But that's the thing about Charmaine, it's about you and not her. She tells me she doesn't really see any challenges to her work, other than the business management side.  I sensed that she's just happy making her clients happy.  And she has happy, loyal clients. While Charmaine was living briefly in Colorado, a nail client contacted her for a pedicure while on vacation there. Of course, Charmaine said yes.
Arriving in Portland:  Charmaine grew up in Montana.  After high school, she ventured off to Dallas to go to fashion design school. But Texas was too far away. Charmaine was in Portland visiting family and discovered there was a fashion school here too. She immediately enrolled and moved. She's been here ever since, except for a few years in Colorado.
The Accessible City:  Like most people I talk to, Charmaine is very happy in Portland.  She says "Portland is like a small town in a city.  I love it here."  Life is accessible, the city is close to the mountains and the ocean, and the area is full of fashion, good food and outdoor adventures.  Who could ask for more?
In her spare time, Charmaine likes to travel, especially to those out-of-the-way places and to meet the locals. She also hangs out with her kids, cooks and bakes, and reads.  She also thinks about owning her own salon one day and inventing new products. But for now, she's happy where she is at, catering to her clients and seeing them smile.
Set aside some time and go visit Charmaine.  You'll be happier for it!
Visit her Facebook Page at: https://www.facebook.com/charmainestyle
or give her a call at 503.860.5040.
Make appointments to see Charmaine on line at Visit Nail Studio.