Cindy Hooker is one special woman and leadership coach. In fact, I'd call her a leader of leaders in a sense. Cindy operates Gold Dog Consulting and hosts "Talk it up with Cindy," both of which focus on developing and inspiring the leaders of all types of organizations. Cindy has so much wisdom to share, but I think her secret lies in her ability to help us awaken the wisdom and leadership that live within ourselves.
Talking it Up:  I felt so privileged to just sit down and talk with Cindy. We first chatted about her new show, Talk It Up With Cindy. Talk It Up is a series of podcasts a la fireside chats during which Cindy has conversations with successful and inspiring women in leadership roles. Cindy invites her guests to share what they have done or learned that has lead to their success.  How did they break through a glass ceiling?  Or, how do they manage all the issues surrounding gender bias?
Cindy has so much wisdom to share, but I think her secret lies in her ability to help us awaken the wisdom and leadership that live within ourselves.
Learn by Listening: Cindy wants the show to act as a catalyst and place of learning for new and existing women leaders. She wants the show to nurture and empower women as they develop into better leaders. Before sitting down to write this, I listened to one of her shows. It was incredible. It's amazing how a simple format of an interview over the phone can be so captivating. I almost felt as if I was there too.
The Art of Listening: One of Cindy's talents is her art of listening to her guests. By asking simple, yet probing questions, she launches her guests into a form of story telling where they share not only how they arrived in leadership roles, but also share personal tidbits that bring life, humor, and friendship to their stories. After listening to Cindy and her guests, you feel ready to get out there and find your own way to lead.
Supporting Women in Leadership: Cindy is on a mission to promote women leaders. Through her coaching business, Gold Dog Consulting (named after her own Golden Retrievers), Cindy is getting ready to launch the "Women's Leadership Experience," focusing on helping experienced women leaders improve their leadership skills. The program includes training and coaching on issues relating to vision, managing emotions, body language and other obstacles in gender bias.
A Special Style: What makes Cindy's coaching so special? Following a learning transfer process, Cindy helps her clients focus on what needs to get done and helps them get it done quickly. She uses these techniques to teach leaders and aspiring leaders of any gender the skills they need to be seen as promotable. She also helps small businesses with human resources structure by assisting with employee handbooks, job descriptions and training programs.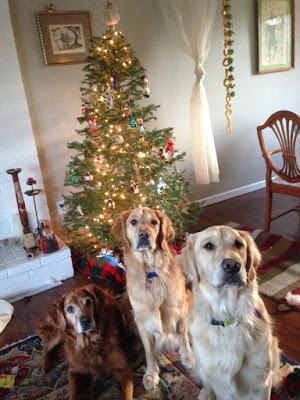 Always Giving: Cindy, as a veteran herself, also has a special place in her heart for veterans. So Cindy works with veteran entrepreneurs and helps them set up and run their businesses. She also volunteers in other ways to help out veterans, including being a board member of the Oregon Military Support Network.
Cindy's Story: Cindy has her own amazing story to tell too. After high school, she joined the Navy and spent 4 1/2 years serving our country. She then went to college and earned her Bachelor and Master of Arts in English.  She began her professional life working in human resources and teaching college English. She later took a position in corporate training and survived the crazy layoffs of the last recession.
The Natural Coach: In 2013, Cindy ventured out on her own as a consultant, and I don't think she's looking back. It just seems such a natural fit for her. She's smart, knowledgeable, very articulate, and just very personable and easy to talk to. I can see how her clients warm up to her quickly, trusting her expertise and trusting her personally to guide them and teach them. Plus, she's a big dog lover!
If you'd like to get a glimpse of Cindy, I highly recommend listening in to one of her podcasts on Talk It Up With Cindy. She's scheduling a new show every other week, so continue to check back for the latest recording. You can also learn more about Cindy at Gold Dog Consulting on-line.
Cindy's Contact information: cindy@golddogconsulting.com, or 503-806-0798.